Head Professional Craig George and his team offer a wide range of services at Radcliffe on Trent golf club and can provide specialist advice on any aspect of your golf game or equipment. There is a well-stocked shop catering for all your golfing needs with equipment and clothing for men, ladies and also junior golfers. Take the Flightscope Fitting Experience, don't buy off the rack clubs tour professionals wouldn't so why would you? We are open 7 days a week for all your golfing needs I look forward to welcoming you to Radcliffe on Trent golf club.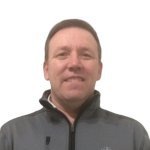 Craig George - Head PGA Professional
I've been the Head Professional at Radcliffe Since March 2002. I am a PGA qualified Professional and Current captain of the Notts PGA and I am also a Nike Golf Swoosh Staff Ambassador. I have 23 years of experience coaching golfers at all levels from beginners to county squads and Golf professionals. In addition to golf coaching I offer both custom club fitting and an extensive open plan repair centre.
---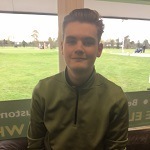 Joe Grange -
Joe was a Junior member of Radcliffe .He turned professional in October 2016 and has recently completed his first year training at the belfry . Joe is looking forward to starting individual lessons this spring. Joe now runs the Junior Group Coaching & Junior squad Training that take place on Sunday mornings .
---